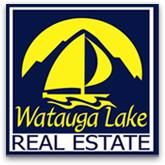 114 Piercetown Rd # 1
Butler,
TN
37640
US
Welcome to Watauga Lake Real Estate. With the best agents in the business and the finest properties on the market, we are confident in our ability to meet your needs. Our team is comprised of friendly and knowledgeable professionals who are committed to serving our clients. We know all there is to know about the local Eastern TN real estate market, and are equipped with the right tools and resources to assist in any Watauga Lake property transaction. From buying or selling a home to booking a rental cabin for your next summer getaway, Watauga Lake Real Estate is here to help.
Watauga Lake Tennessee is a beautiful place to live and visit. Though our agents come from various backgrounds and locations, we all consider the area to be our home. And as the host, we enjoy nothing more than sharing our home with others.
We strive to provide you with more information than you could ask for, and make it easy for you to browse through our real estate and rental listings – whatever it takes to assist you in finding the property of your dreams. If you'd like, take a moment to look through our site and see for yourself what Watauga Lake Real Estate is all about. Have questions, concerns, or just want the comfort of someone by your side walking you through your search, don't hesitate to contact us.
Our buyers, sellers, homeowners, and renters are our number one priority.